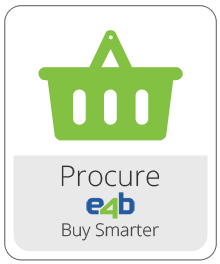 Energy procurement
Our transparent and independent energy buying service,
delivering competitive pricing to business energy customers.
Competitive
e4b seeks to get the best deal it can for its customers by employing a strategic, systematic and competitive tender process.
Market prices change constantly – businesses that don't test the market are far more likely to overpay for energy. It is also important to take a strategic approach to energy procurement that considers prevailing market conditions and customer specific attributes. Contract timing and duration are critical to minimising your energy spend.
e4b has agreements and protocols in place with energy retailers that allow us to deliver efficient competitive tendering. Retailers are more likely to engage in a tender where the process is well understood and the management overhead is minimal.
Transparent
e4b cuts through the confusion and presents "apples-with-apples" comparisons of all retailer offers.
The energy market is complex. Price offers consist of multiple contestable cost components, and are usually littered with industry jargon.
To make matters worse, retailers often apply different approaches to pricing individual cost elements, and the terms and conditions attaching to cost passthroughs and other contract risks can vary widely.
Independent
e4b prides itself on its ethical approach – we act in best interests of our customers.
e4b is an independent energy broker. We deal with all licenced retailers in the national energy market. We don't play favourites and we don't receive commissions from energy retailers. Our fees are the same regardless of the selected retailer.
Our approach is built on our reputation as highly experienced and ethical energy industry professionals.