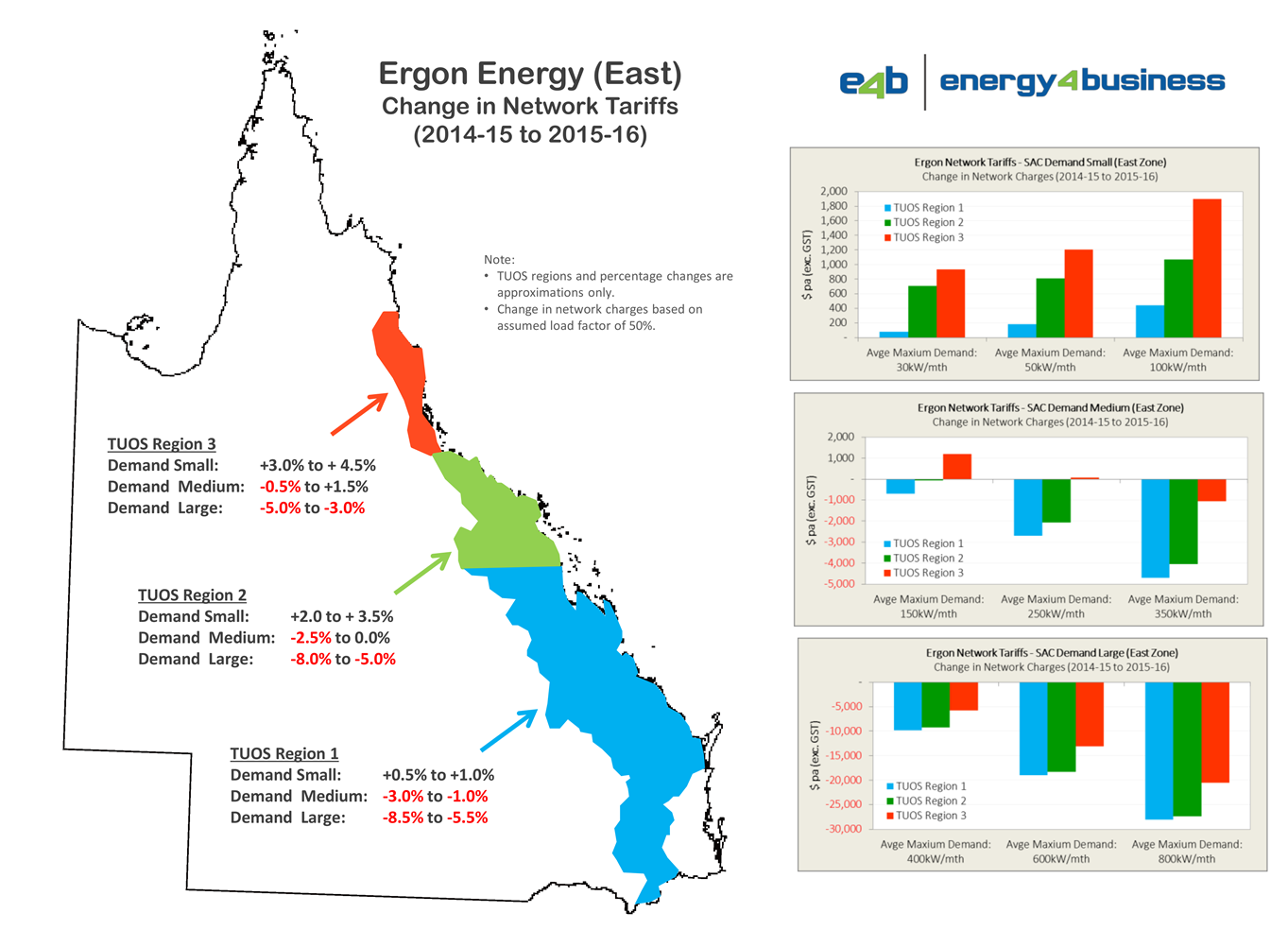 Network tariffs for customers in regional Queensland were approved by the Australian Energy Regulator on 12 June 2015.
Customers in the Ergon Energy territory (East Zone) connected to a demand tariff may see increases or decreases in their charges, depending on their location and network tariff.
Customers connected to "Demand Large" tariffs are the biggest winners, with reductions in network charges of around 3.0% to 8.5%.
Most "Demand Medium" customers can also expect a modest reduction in their network charges for 2015-16.
However, the news isn't so good for the largest segment of commercial and industrial customers. Customers assigned to a "Demand Small" network tariff can expect increases in their network charges of around 0.5% to 4.5% depending on their location, with customers in the northern region hardest hit.
Contact e4b for a free assessment of the impact of these changes on business, and advice on how to optimise your supply arrangements and minimise your costs.
Call us on 1300 781 791 or drop us an email here.